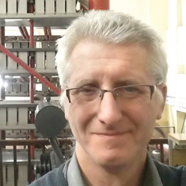 Vice-Dean for Cooperation and Advancement
Workplace

Gmach Elektrotechniki i Automatyki pokój 44

Phone

(58) 348 60 63
W pracy przedstawiono wyniki pomiarów kondensatorów foliowych poddanych przyśpieszonemu procesowi starzenia na ramie trwałości. Stwierdzono, że w niektórych typach kondensatorów foliowych istnieje związek między intensywnością sygnału emisji akustycznej mierzonego w kondensatorach po ich wytworzeniu oraz rezystancji izolacji mierzonej po procesie ich starzenia.

Kondensatory foliowe są powszechnie stosowanymi elementami pasywnymi w ukłądach zasilania. Dotychczasowe metody oceny ich jakości są długotrwałe oraz zużywają energię. W pracy przedstawiono propozycje szeregu nowych, bardziej efektywnych metod, które mogą być z sukcesem stosowane podczas ich produkcji.

Varistors are commonly used elements which protect power supply networks against high-voltage surges or lightning. Therefore, quality and endurance of these elements is important to avoid losses when an expensive laboratory equipment would not be protected from random overvoltages. Additionally, excessive leakage currents generate serious costs due to high energy consumption. The paper presents shortly properties of varistors that...
Obtained scientific degrees/titles
Obtained science degree

dr Electrical engineering

(Technology)
seen 1192 times