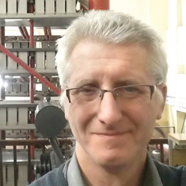 Professor
Workplace

Gmach Elektrotechniki i Automatyki ul. Własna pokój 109

Phone

(58) 347 18 20
Vice-Dean for Cooperation and Advancement
Phone

+48 58 3471820
W pracy przedstawiono wyniki pomiarów kondensatorów foliowych poddanych przyśpieszonemu procesowi starzenia na ramie trwałości. Stwierdzono, że w niektórych typach kondensatorów foliowych istnieje związek między intensywnością sygnału emisji akustycznej mierzonego w kondensatorach po ich wytworzeniu oraz rezystancji izolacji mierzonej po procesie ich starzenia.

Kondensatory foliowe są powszechnie stosowanymi elementami pasywnymi w ukłądach zasilania. Dotychczasowe metody oceny ich jakości są długotrwałe oraz zużywają energię. W pracy przedstawiono propozycje szeregu nowych, bardziej efektywnych metod, które mogą być z sukcesem stosowane podczas ich produkcji.

The continuous monitoring of power system devices is an important step toward keeping such capital assets safe. Partial discharge (PD)-based measurement tools provide a reliable and accurate condition assessment of power system insulations. It is very common that voids or cavities exist in every solid dielectric insulation medium. In this article, different voids are modeled and analyzed using an advanced finite element (FE)-based...
Obtained scientific degrees/titles
Obtained science degree

dr Electrical engineering

(Technology)
seen 1857 times