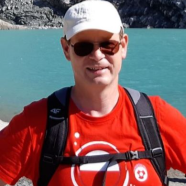 dr hab. inż. Marek Szkodo
Associate professor
Workplace

Budynek Wydziału Mechanicznego pokój 218

Phone

(58) 347 17 52
Despite the high biocompatibility and clinical effectiveness of Ti-based implants, surface functionalization (with complex osteointegrative/antibacterial strategies) is still required. To enhance the dental implant surface and to provide additional osteoinductive and antibacterial properties, plasma electrolytic oxidation of a pure Ti was performed using a nitrilotriacetic acid (NTA)-based Ag nanoparticles (AgNP)-loaded calcium–phosphate...

Electrochemical anodization is regarded as a facile and easily scalable fabrication method of titania nanotubes (TiO2NTs). However, due to the extended duration of calcination and further modifications, much faster alternatives are highly required. As a response to growing interest in laser modification of nanotube arrays, a comprehensive investigation of pulsed-laser irradiation and its effect onto TiO2NT properties has been carried out....

The modern and eco-friendly friction stir welding (FSW) method allows the combination of even such materials that are considered to be non-weldable. The development of FSW technology in recent years has allowed a rapid increase in the understanding of the mechanism of this process and made it possible to perform the first welding trials of modern polymeric and composite materials, the joining of which was previously a challenge....
Obtained scientific degrees/titles
Obtained science degree

dr hab. inż. Materials engineering

(Technology)

Politechnika Częstochowska

Obtained science degree

dr inż. Mechanical engineering

(Technology)
seen 2953 times