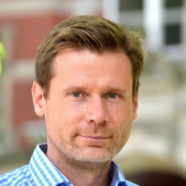 dr hab. inż. Marek Tobiszewski
Professor
Workplace

Budynek A Wydziału Chemicznego pokój 224

Phone

(58) 347 21 94
Polycyclic aromatic hydrocarbon (PAH) diagnostic ratios have recently come into common use as a toolfor identifying and assessing pollution emission sources. Some diagnostic ratios are based on parentPAHs, others on the proportions of alkyl-substituted to non-substituted molecules. The ratios areapplicable to PAHs determined in different environmental media: air (gas þ particle phase), water,sediment, soil, as well as biomonitor...

The concept of green chemistry is widely recognized in chemical laboratories. To properly measure an environmental impact of chemical processes, dedicated assessment tools are required. This paper summarizes the current state of knowledge in the field of development of green chemistry and green analytical chemistry metrics. The diverse methods used for evaluation of the greenness of organic synthesis, such as eco-footprint, E-Factor,...

The ever-increasing demand for determining compounds at low concentration levels in complex matrices requires a preliminary step of analytes isolation/enrichment in order to employ a detection technique characterized by high sensitivity at low LOQ. Sample preparation is considered as crucial part of analytical procedures. Previously the parameter of "greenness" is as important as selectivity in order to avoid using harmful organic...
seen 1569 times