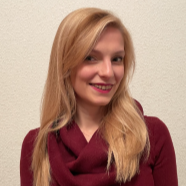 Doktorant

Phone

790557758

E-mail
Waste pollution is one of the most significant environmental issues in the modern world. The importance of recycling is well known, both for economic and ecological reasons, and the industry demands high efficiency. Current studies towards automatic waste detection are hardly comparable due to the lack of benchmarks and widely accepted standards regarding the used metrics and data. Those problems are addressed in this article by...

Machine learning-based systems are gaining interest in the field of medicine, mostly in medical imaging and diagnosis. In this paper, we address the problem of automatic cerebral microbleeds (CMB) detection in magnetic resonance images. It is challenging due to difficulty in distinguishing a true CMB from its mimics, however, if successfully solved it would streamline the radiologists work. To deal with this complex three-dimensional...

ML algorithms are very effective tools for medical data analyzing, especially at image recognition. Although they cannot be considered as a stand-alone diagnostic tool, because it is a black-box, it can certainly be a medical support that minimize negative effect of human-factors. In high-risk domains, not only the correct diagnosis is important, but also the reasoning behind it. Therefore, it is important to focus on trustworthiness...
Obtained scientific degrees/titles
Obtained science degree

MSc (Master of Science) Automatic control and robotics

(Technology)

Obtained science degree

BSc (Bachelor of Science) Automatic control and robotics

(Technology)
seen 598 times