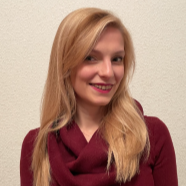 Doktorant

Phone

790557758

E-mail
Machine learning-based systems are gaining interest in the field of medicine, mostly in medical imaging and diagnosis. In this paper, we address the problem of automatic cerebral microbleeds (CMB) detection in magnetic resonance images. It is challenging due to difficulty in distinguishing a true CMB from its mimics, however, if successfully solved it would streamline the radiologists work. To deal with this complex three-dimensional...

Automation and improvement of diagnostic process is a vital element of medicine development and patient's condition self-control. For a long time different ECG signal classification methods exist and are successfully applied, nevertheless their accuracy is not always satisfying enough. The lack of identification of an existing abnormality, which is very similar to a normal heartbeat is the biggest issue - for example premature...

Podniesienie jakości i zautomatyzowanie procesu diagnozy jest istotnym elementem rozwoju medycyny i samokontroli stanu zdrowia pacjentów. Od dłuższego czasu istnieją i są stosowane różne metody analizy i klasyfikacji sygnału EKG, jednak nie zawsze ich dokładność jest zadowalająca. Największym problemem jest trudność rozpoznania istniejącej nieprawidłowości, w przypadku gdy jej reprezentacja jest podobna do prawidłowej pracy...
Obtained scientific degrees/titles
Obtained science degree

MSc (Master of Science) Automatic control and robotics

(Technology)

Obtained science degree

BSc (Bachelor of Science) Automatic control and robotics

(Technology)
seen 139 times