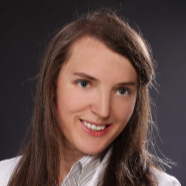 dr inż. Maria Rybarczyk
The exploration of natural resources as sustainable precursors affords a family of green materials. Exploring highly abundant and available biowaste precursors remaining from food processing throughout a scalable and cost-effective material synthesis path is highly important especially for new materials discovery in emerging energy storage technologies such as lithium–sulphur (Li–S) batteries. Herein, we have produced a series...

Here, we report the synthesis of hard carbon materials (RH) made from natural rice husk through a single pyrolysis process and their application as an anode in sodium-ion batteries. The studies show that the electrochemical properties of RHs are affected by the treatment temperatures, which determine the materials morphology, in particular, their degree of graphitization and extent of continuous channels (nanovoids). The latter...
Obtained scientific degrees/titles
Obtained science degree

dr inż. Chemical technology

(Technology)
seen 1729 times