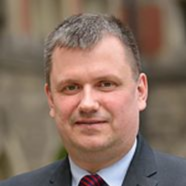 dr hab. inż. Mariusz Deja
Przedstawiono aktualne zagadnienia związane z integracją systemów CAD/CAM/CAPP. Opracowano model informacyjny danych dla systemu CAPP w postaci zapisu macierzowego. Zawarto algorytm tworzenia rozwiązań wariantowych i wyboru optymalnego procesu technologicznego obróbki. Proponowany algorytm działania zweryfikowano na rzeczywistym przykładzie z praktyki przemysłu.

Process selection and sequencing, as one of the most complex issues when evaluated from a mathematical point of view and crucial in CAPP, still attract research attention. For the current trend of intelligent manufacturing, machining features (MFs) are the information carriers for workpiece geometry and topology representation. They are basically derived from CAD models and are used by downstream engineering applications. A feature-based...

Double face grinding with planetary kinematics is a process to manufacture workpieces with plan parallel functional surfaces, such as bearing rings or sealing shims. In order to increase the economic efficiency of this process, it has to be advanced permanently. The temperature in the contact zone of most grinding processes has a huge influence on the process efficiency and the workpiece qualities. In contrast to most grinding...
Obtained scientific degrees/titles
Obtained science degree

dr hab. Mechanical engineering

(Technology)

Obtained science degree

dr Mechanical engineering

(Technology)
seen 1771 times