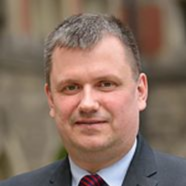 dr hab. inż. Mariusz Deja
Przedstawiono aktualne zagadnienia związane z integracją systemów CAD/CAM/CAPP. Opracowano model informacyjny danych dla systemu CAPP w postaci zapisu macierzowego. Zawarto algorytm tworzenia rozwiązań wariantowych i wyboru optymalnego procesu technologicznego obróbki. Proponowany algorytm działania zweryfikowano na rzeczywistym przykładzie z praktyki przemysłu.

Process selection and sequencing, as one of the most complex issues when evaluated from a mathematical point of view and crucial in CAPP, still attract research attention. For the current trend of intelligent manufacturing, machining features (MFs) are the information carriers for workpiece geometry and topology representation. They are basically derived from CAD models and are used by downstream engineering applications. A feature-based...

Drones have become an advanced supply chain implementation instrument, especially in connecting warehouses to outlet points or even individual customers. However, their potential application in an intra-logistics framework has not been studied, let alone explored so far. Modeling and simulations in virtual environments can help explore and evaluate the opportunities for practical and profitable applications of drones in manufacturing...
Obtained scientific degrees/titles
Obtained science degree

dr hab. Mechanical engineering

(Technology)

Obtained science degree

dr Mechanical engineering

(Technology)
seen 2723 times