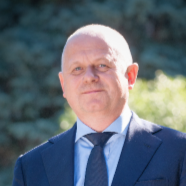 prof. dr hab. inż. Mariusz Figurski
GNSS meteorology applies the Global Navigation Satellite Systems (GNSS) to derive information about the state of the atmosphere (particularly troposphere). The tomography is one of the methods used in GNSS meteorology. The input data of GNSS tomography are the signal troposphere delays, results of GNSS data processing and additionally meteorological observations and Numerical Weather Prediction (NWP) models data. Different types...

Each of the GPS time series that describes the changes of topocentric components consists of a deterministic and a stochastic part, whose character influences the errors of the deterministic parameters. As to the uncertainties of reliable velocities of permanent satellite station systems, surveys that estimate and take into account any dependencies that may affect subsequent operational efficiency are very important. For this analysis,...

The technique of the orthogonal projection of ionosphere electronic content variations for mapping total electron content (TEC) allows us to visualize ionospheric irregularities. For the reconstruction of global ionospheric characteristics, numerous global navigation satellite system (GNSS) receivers located in different regions of the Earth are used as sensors. We used dense GNSS networks in central Europe to detect and investigate...
Obtained scientific degrees/titles
Obtained science title

prof. dr hab. inż. Geodesy and cartography

(Technology)

Wydział Geodezji, Inżynierii Przestrzennej i Budownictwa, Uniwersytet Warmińsko-Mazurski

Obtained science degree

dr hab. inż. Geodesy and cartography

(Technology)

Wydział Inżynierii, Chemii i Fizyki Technicznej, Wojskowa Akademia Techniczna

Obtained science degree

dr inż. Geodesy and cartography

(Technology)

Wydział Geodezji i Kartografii, Politechnika Warszawska
seen 7071 times