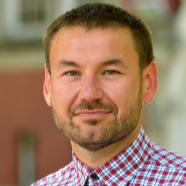 dr hab. inż. Mariusz Marć
The concept of green chemistry is widely recognized in chemical laboratories. To properly measure an environmental impact of chemical processes, dedicated assessment tools are required. This paper summarizes the current state of knowledge in the field of development of green chemistry and green analytical chemistry metrics. The diverse methods used for evaluation of the greenness of organic synthesis, such as eco-footprint, E-Factor,...

Over the last two decades the process of development and application of a new types of molecular imprinted polymer (MIP) sorbents in the field of analytical chemistry have been widely described in the literature. One of the new trends in analytical chemistry practice is the use of new types of MIP sorbents as specific sorption materials constituting the stationary phase in advanced separation techniques. The following review paper...

This review summarizes the different tools and concepts that are commonly applied in air quality monitoring. The monitoring of atmosphere is extremely important as the air quality is an important problem for large communities. Main requirements for analytical devices used for monitoring include a long period of autonomic operation and portability. These instruments, however, are often characterized by poor analytical performance....
Obtained scientific degrees/titles
Obtained science degree

dr inż. Chemistry

(Chemical sciences)
seen 798 times