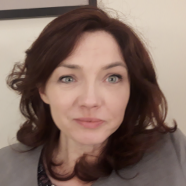 dr hab. inż. Marta Łabuda
Professor
Workplace

Gmach B pokój 409

Phone

(58) 347 15 30
The ground state geometries and vibrational frequencies as well as the excitation energies and excited state gradients of the S 1(nπ*) and S 2(ππ * ) states of trans - and cis -azobenzene are investigated by several DFT methods, namely B3LYP, PBE, M06-2X, CAM-B3LYP, and ω B97X. Excited state properties and in particular gradients are also assessed using the wave function based methods EOM-CCSD and RASPT2/RASSCF. Comparison with...

We present a complete exploration of the different fragmentation mechanisms of furan (C4H4O) operating at low and high energies. Three different theoretical approaches are combined to determine the structure of all possible reaction intermediates, many of them not described in previous studies, and a large number of pathways involving three types of fundamental elementary mechanisms: isomerization, fragmentation, and H/H2 loss...

The highest resolution vacuum ultraviolet photoabsorption spectrum of ethyl formate, C2H5OCHO, yet reported is presented over the wavelength range 115.0–275.5 nm (10.75–4.5 eV) revealing several new spectral features. Valence and Rydberg transitions and their associated vibronic series, observed in the photoabsorption spectrum, have been assigned in accordance with new ab initio calculations of the vertical excitation energies...
Obtained scientific degrees/titles
Obtained science degree

dr hab. inż. Physical sciences

(Natural sciences)

Obtained science degree

dr inż. Atomic and Molecular Physics

(Physical sciences)

Obtained science degree

dr Physical sciences

(Natural sciences)

University Claude Bernard Lyon 1 (Francja)
seen 1102 times