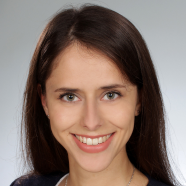 This paper proposes an automated parametric local model-order reduction scheme for the expedited design of microwave devices using the full-wave finite-element method (FEM). The approach proposed here results in parameterized reduced-order models (ROMs) that account for the geometry and material variation in the selected subregion of the structure. In each subregion, a parameter-dependent projection basis is generated by concatenating...

A new greedy multipoint model-order reduction algorithm for fast frequency-domain finite-element method simulations of electromagnetic problems is proposed. The location of the expansion points and the size of the projection basis are determined based on a rigorous error estimator. Compared to previous multipoint methods, the quality of the error estimator is significantly improved by ensuring the orthogonality of the projection...

This paper addresses a singular problem, not yet discussed in the literature, which occurs when parametric reduced-order models are created using a subspace projection approach with multiple concatenated projection bases. We show that this technique may lead to the appearance of localized artifacts in the frequency characteristics of a system, even when the reduced-order projection basis is rich enough to describe the original...
seen 271 times