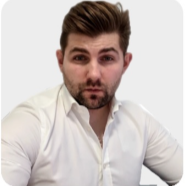 dr Mateusz Muchlado
In Chapter 1 authors describe the method used to assess the level of readiness of an organization to introduce the Lean Six Sigma concept supporting the Quality 4.0 assumptions, which is gaining more and more interest not only in large organizations, but also in the SME sector. Its use will be illustrated by the example of a small service company. Chapter 2 presents the characteristics of blockchain technology applications in the...

Celem badawczym, przyjętym w niniejszej pracy jest identyfikacja procesów zlecanych na zewnątrz w badanej populacji wraz z czynnikami warunkującymi ich skuteczność. Celem utylitarnym jest opracowanie narzędzia umożliwiającego dobór dostawców oraz ocenę procesów poddanych outsourcingowi. W rozdziale pierwszym pracy omówiono pojęcie outsourcingu oraz jego wykorzystanie w zarządzaniu procesami organizacji. Zidentyfikowano również...

Przesunięcie produkcji do krajów dotkniętych ubóstwem towarzyszy podejściu kładącemu nacisk na szybkie odpowiedzialność i tanie udostępnianie trendów modowych konsumentom oraz systemowi wytwarzania opartemu na popycie biznesu, w przemyśle odzieżowym. W artykule zwrócono uwagę na: świadomość, postawy, zachowania etyczne oraz zrównoważony sposób postrzegania jakości produktów "fast fashion" w perspektywie społecznej odpowiedzialności....
Obtained scientific degrees/titles
Obtained science degree

dr Management and quality studies

(Social studies)
seen 708 times