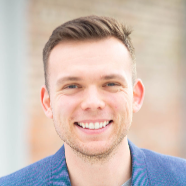 mgr inż. Mateusz Rzymowski
In this paper a new single-anchor indoor localization concept employing Electronically Steerable Parasitic Array Radiator (ESPAR) antenna has been proposed. The new concept uses a simple fingerprinting algorithm adopted to work with directional main beam and narrow minimum radiation patterns of ESPAR antenna that scans 360° area around the base station, while the signal strength received from a mobile terminal is being recorded...

In this paper, we have introduced a low-profile electronically steerable parasitic array radiator (ESPAR) antenna that can successfully be used to estimate the direction-of-arrival (DoA) of incoming signals in wireless sensor network (WSN) applications, in which the height of the complete antenna has to be low. The proposed antenna is over three times lower than high-profile ESPAR antenna designs currently available in the literature...

A new 60 GHz band single-input switched beam antenna is proposed for the fifth-generation (5G) millimeter-wave network applications. The presented design is capable of electronically switching the main beam in two different directions via a proposed microstrip-line-to-slotline single-pole dual-throw (SPDT) switch based on commercially available p-i-n diodes. The antenna is fabricated in a low-cost printed circuit board process...
seen 302 times