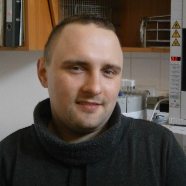 The presence of antibiotics and their metabolites in the aquatic environment exerts a negative impact on all organisms. Moreover, the easy migration of these substances to drinking water may also have serious consequences for public health, such as drug resistance. Although antibiotics and their metabolites are detected in surface waters and wastewater, there are still no systemic solutions preventing environmental pollution with...

Purpose Psychoactive compounds that contain a phenylethylamine structure (such as amphetamine-type stimulants and synthetic cathinones) are one of the major classes of stimulants on the recreational drug market. Approximately 670 new psychoactive substances (NPS) are monitored only in Europe; however, new psychoactive compounds are being developed for illicit trade each year. In this context, the development of new analytical procedures...

Many flavour compounds that are present in e-liquids for e-cigarettes are responsible for specific tastes and smoking sensations for users. Data concerning content and specific types of flavours is often limited and unknown to users. The aim of the research was to define and compare flavour profiles of e-liquids with the same group taste from different manufacturers. Gas chromatography coupled with tandem mass spectrometry (GC–MS/MS)...
seen 893 times