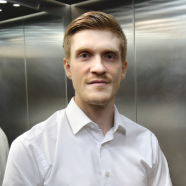 dr Michał Tomasz Kucewicz
Scientific and Technical Specialist
High-frequency oscillations (HFO; gamma: 40-100 Hz, ripples: 100-200 Hz, and fast ripples: 250-500 Hz) have been widely studied in health and disease. These phenomena may serve as biomarkers for epileptic brain; however, a means of differentiating between pathological and normal physiological HFO is essential. We categorized task-induced physiological HFO during periods of HFO induced by a visual or motor task by measuring frequency,...

High frequency oscillations are associated with normal brain function, but also increasingly recognized as potential biomarkers of the epileptogenic brain. Their role in human cognition has been predominantly studied in classical gamma frequencies (30-100 Hz), which reflect neuronal network coordination involved in attention, learning and memory. Invasive brain recordings in animals and humans demonstrate that physiological oscillations...

Memory failures are frustrating and often the result of ineffective encoding. One approach to improving memory outcomes is through direct modulation of brain activity with electrical stimulation. Previous efforts, however, have reported inconsistent effects when using open-loop stimulation and often target the hippocampus and medial temporal lobes. Here we use a closed-loop system to monitor and decode neural activity from direct...
Obtained scientific degrees/titles
Obtained science title

prof. Medical sciences

(Medical and Health Sciences )

Mayo Clinic

Obtained science degree

dr Life sciences

(Exact and Natural Sciences )

University of Bristol
seen 27 times