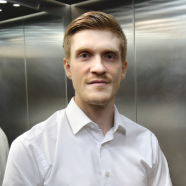 dr Michał Tomasz Kucewicz
Scientific and Technical Specialist
Direct electrical stimulation of the human brain can elicit sensory and motor perceptions as well as recall of memories. Stimulating higher order association areas of the lateral temporal cortex in particular was reported to activate visual and auditory memory representations of past experiences (Penfield and Perot, 1963). We hypothesized that this effect could be used to modulate memory processing. Recent attempts at memory enhancement...

High frequency oscillations are associated with normal brain function, but also increasingly recognized as potential biomarkers of the epileptogenic brain. Their role in human cognition has been predominantly studied in classical gamma frequencies (30-100 Hz), which reflect neuronal network coordination involved in attention, learning and memory. Invasive brain recordings in animals and humans demonstrate that physiological oscillations...

There are many approaches to studying the inner workings of the brain and its highly interconnected circuits. One can look at the global activity in different brain structures using non-invasive technologies like positron emission tomography (PET) or functional magnetic resonance imaging (fMRI), which measure physiological changes, e.g. in the glucose uptake or blood flow. These can be very effectively used to localize active patches...
Obtained scientific degrees/titles
Obtained science title

prof. Medical sciences

(Medical and Health Sciences )

Mayo Clinic

Obtained science degree

dr Biological sciences

(Natural sciences)

University of Bristol
seen 859 times