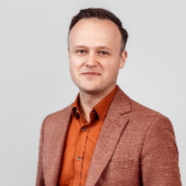 mgr inż. arch. Michał Kwasek
The text presents historic cast iron staircase, which is situated inside the railway station building in Aleksandrów Kujawski. Since the moment of creation in the 19th century for a long time that station, located at the border of Prussia and Kingdom of Poland, was an important transit point. Nowadays it is situated in the central of Poland. The staircase was built in 1870's as a result of an extension of the railway station building...

Case studies enable students to encounter practical issues during their education. Experiments conducted in class employing this method often feature simplified models of real-world situations. However, they still enable students to encounter actual problems, to which theoretical knowledge is applied. In architectural education, students carrying out semester projects usually rely on data provided by the teacher, without wondering...

The aim of the topic is to explore the site by focusing on historical elements and life cycle thinking. The history and sustainability will thereby be the core approach and method during the ongoing design process. These themes will encourage the interdisciplinary and iterative design process.
seen 393 times