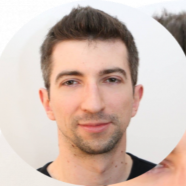 Objective: Our goal was to analyze the electrophysiological response to direct electrical stimulation (DES) systematically applied at a wide range of parameters and anatomical sites, with particular focus on neural activities associated with memory and cognition. Methods: We used a large set of intracranial EEG (iEEG) recordings with DES from 45 subjects with electrodes...

Modern eye tracking technology provides a means for communication with patients suffering from disorders of consciousness (DoC) or remaining in locked-in-state. However, being able to use an eye tracker for controlling text-based contents by such patients requires preserved reading ability in the first place. To our knowledge, this aspect, although of great social importance, so far has seemed to be neglected. In the paper, we...

One of the first clinical signs differentiating the minimally conscious state from the vegetative state is the presence of smooth pursuit eye movements occurring in direct response to moving salient stimuli. Glasgow Coma Scale (GCS) is one of the most commonly used diagnostic tools for acute phase assessment of the level of consciousness, together with a neurological examination. These classic measures are limited to qualitative...
Obtained scientific degrees/titles
Obtained science degree

dr inż. Information science

(Technology)
seen 1303 times