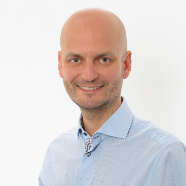 dr hab. inż. Michał Nitka
Associate professor
Workplace

Budynek " Żelbet" pokój 203

Phone

(58) 347 13 36
W artykule omowiono wyniki modelowania betonu podczas jednoosiowego sciskania i rozciagania stosujac metode elementów dyskretnych. Beton zostal opisany jako material 3-fazowy (kruszywo, zaprawa cementowa i strefy kontaktu). Szczegolna uwage zwrocono na zjawiska mikro-strukturalne na poziomie kruszywa (lancuchy sil, wiry, obroty ziaren). Wyniki numeryczne zostaly porownano z wynikami badan doswiadczalnych.

Artykuł omawia wyniki numeryczne uzyskane stosując 3-wymiarowy mezoskopowy model do opisu pękania w betonie na poziomie kruszywa w belce z nacięciem podczas zginania. Do obliczeń użyto metodę elementów dyskretnych. Beton został opisany jako materiał 4-fazowy złożony z kruszywa, zaprawy, makro-porów i stref przejściowych miedzy kruszywem a zaprawą. Kształt i położenia kruszywa przyjęto na podstawie skanów z mikro-tomografu. Uzyskano...

The paper describes experimental and numerical results of concrete fracture under quasi-static uniaxial compression. Experimental uniaxial compression tests were performed on concrete cubic specimens. Fracture in concrete was detected at the aggregate level by means of three non-destructive methods: three-dimensional X-ray microcomputed tomography, two-dimensional scanning electron microscope and manual two-dimensional digital...
Obtained scientific degrees/titles
Obtained science degree

dr inż. Mechanics

(Technology)

L'Univerite de Grenoble 1
seen 2488 times