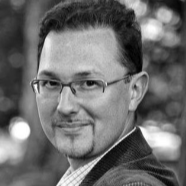 dr inż. Michał Ryms
This paper presents the possibility of adding lightweight building aggregates to increase the stability – mechanical as well as thermal - of constructions and road objects. This stability can be achieved through saturating the porous granules of aggregate with a phase-change material (PCM) that allows the accumulation of solar heat. Intense solar radiation, especially during the summer, can cause the asphalt on road surfaces, bridges...

This paper presents the results of attempts at reducing the problem of solar overheating of asphalt road pavement surfaces, resulting in weakening and accelerated destruction of the aforementioned structures. To protect pavement surfaces against periodic overheating, standard asphalt mixture AC 16 W 35/50, used for binder course, has been modified by replacing one of the aggregate fractions from the mineral mixture with lightweight...

The paper presents a current study devoted to the optimization of the amount of PCM present within traditional building materials, utilized in this case in hollow-brick walls. Authors focus on proposing an alternative to typical direct addition of PCM to existing building materials: introducing two- and three-component mixtures, based on a porous PCM carrier, which in this case was construction aggregate. Preliminary studies of...
Obtained scientific degrees/titles
Obtained science degree

dr inż. Chemical technology

(Chemical sciences)
seen 1407 times