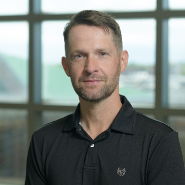 dr hab. inż. Michał Strankowski
This study aims at investigating the dynamic mechanical, dielectric and rheological properties of reinforced polyurethane (PU) nanocomposites containing hydrophilic graphene oxide (GO) and/or hydrophobic modified graphene oxide (mGO) sheets. The organic modification of GO was performed with 4,4′-methylenebis (phenyl isocyanate) (MDI) and the samples were prepared by solvent mixing. We found that addition of mGO provides a more...

Recently, graphene and other graphene-based materials have become an essential part of composite science and technology. Their unique properties are not only restricted to graphene but also shared with derivative compounds like graphene oxide, reduced graphene oxide, functionalized graphene, and so forth. One of the most structurally important materials, graphene oxide (GO), is prepared by the oxidation of graphite. Though removal...

Rigid polyurethane foams (rPUs) were synthesized by replacing 35 and 70 wt.% of petrochemical polyol with polyglycerol. Two types of polyglycerol with different molecular weights and hydroxyl numbers were used to obtain new ''green'' polyurethane–polyglycerol foams. The foams were prepared by a single step method for the ratio of NCO/OH groups equal to 2. rPUs synthesized with polyglycerol showed regular cellular structure, with...
Obtained scientific degrees/titles
Obtained science degree

dr hab. inż. Chemical sciences

(Natural sciences)

Obtained science degree

dr inż. Chemical technology

(Chemical sciences)
seen 2183 times