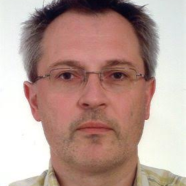 dr hab. inż. Michał Szydłowski
Nowadays, geospatial techniques are a popular approach for estimating urban flash floods by considering spatiotemporal changes in urban development. In this study, we investigated the impact of Land Use/Land Cover (LULC) changes on the hydrological response of the Erbil basin in the Kurdistan Region of Iraq (KRI). In the studied area, the LULC changes were calculated for 1984, 1994, 2004, 2014 and 2019 using the Digital Elevation...

In the Vistula Lagoon, storm surges are induced by variable sea levels in the Gulf of Gdańsk and wind action. The rising of the water level in the southern part of the basin, exceeding 1.0 m above mean sea level, can be dangerous for the lowland area of Żuławy Elbląskie, causing the inundation of the polders adjacent to the lagoon. One of the potential possibilities to limit the flood risk is to decrease the water level in the...

Coastal lagoons are inland and shallow water bodies, separated from the ocean by a barrier. In cold regions, ice phenomena in shallow water coastal lagoons occur every winter season. Ice is predominantly formed on the surface due to density stratification and surface cooling. The ice dynamics in such areas are dominantly affected by winds. Water dynamics also cause ice movement, but due to the large areal scale of lagoons, the...
Obtained scientific degrees/titles
Obtained science degree

dr hab. inż. Environmental engineering

(Technology)

Obtained science degree

dr inż. Environmental engineering

(Technology)
seen 1080 times