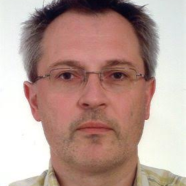 dr hab. inż. Michał Szydłowski
In the Vistula Lagoon, storm surges are induced by variable sea levels in the Gulf of Gdańsk and wind action. The rising of the water level in the southern part of the basin, exceeding 1.0 m above mean sea level, can be dangerous for the lowland area of Żuławy Elbląskie, causing the inundation of the polders adjacent to the lagoon. One of the potential possibilities to limit the flood risk is to decrease the water level in the...

We analyzed the causes, the course, and consequences of the extreme precipitation events that occurred 14 July 2016 in the watershed of Strzyza Creek in Gdańsk, Poland. Automated rain gauges located in Strzyża catchment registered a total precipitation lasting about 16 hours – from 129 to 160 mm of rain depth. More in-depth analysis based on rain data collected by Gdańsk University of Technology (GUT) rain station was done. The...

Two explicit schemes of the finite difference method are presented and analyzed in the paper. The applicability of the Lax-Wendroff and McCormack schemes for modeling unsteady rapidly and gradually varied open channel flow is investigated. For simulation of the transcritical flow the original and improved McCormack scheme is used. The schemes are used for numerical solution of one dimensional Saint-Venant equations describing free...
Obtained scientific degrees/titles
Obtained science degree

dr hab. inż. Environmental engineering

(Technology)

Obtained science degree

dr inż. Environmental engineering

(Technology)
seen 564 times