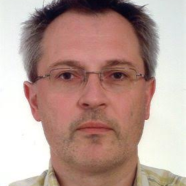 dr hab. inż. Michał Szydłowski
We analyzed the causes, the course, and consequences of the extreme precipitation events that occurred 14 July 2016 in the watershed of Strzyza Creek in Gdańsk, Poland. Automated rain gauges located in Strzyża catchment registered a total precipitation lasting about 16 hours – from 129 to 160 mm of rain depth. More in-depth analysis based on rain data collected by Gdańsk University of Technology (GUT) rain station was done. The...

This paper presents an estimate analysis of the hydropower potential of the lower Vistula River from Warsaw to Gdańsk Bay. The calculations were made for a hydraulic model of the lower Vistula which takes into account potential development of barrages in a cascade system. Results obtained from the model simulations and from hydrological calculations were used to estimate the power of hydropower plants and the average annual energy...

The paper presents the results of hydraulic calculations (numerical simulations), which were made to investigate the role of floodplain (polder) adjacent to the left bank of Cisowska Struga in Gdynia downstream Hutnicza St. in the process of retention and transformation of flood waves occurring in this river due to torrential rainfall. The paper also addressed the issue of the impact of potential changes in the development of the...
Obtained scientific degrees/titles
Obtained science degree

dr hab. inż. Environmental engineering

(Technology)

Obtained science degree

dr inż. Environmental engineering

(Technology)
seen 201 times