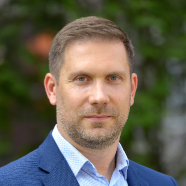 The application of a Bluetooth skin resistance sensor in assisting people with Autism Spectrum Disorders (ASD), in their day-to-day work, is presented in this paper. The design and construction of the device are discussed. The authors have considered the best placement of the sensor, on the body, to gain the most accurate readings of user stress levels, under various conditions. Trial tests were performed on a group of sixteen...

Celem artykułu jest analiza możliwości wykorzystania technologii wspomagających w obszarze modyfikacji środowiska pracy w celu integracji w jego obrębie osób ze spektrum zaburzeń autystycznych (ASD). Rozwiązaniem może być szersze wykorzystywanie elektronicznych form komunikacji, jak komunikatory, chaty i chatboty. Ponadto wprowadzenie elektronicznych systemów monitorujących poziom stresu i ułatwiających jego kontrolowanie, a w...

Kompetencje przedsiębiorcze mają wpływ na podejmowanie decyzji o rozpoczęciu działalności gospodarczej a następnie na powodzenie takiego przedsięwzięcia. To jakie kompetencje uważane są w tym zakresie za kluczowe może wynikać m.in. z podejścia do procesu przedsiębiorczości. Podejście efektuacyjne opisuje przedsiębiorczość jako spontaniczny akt tworzenia, podczas gdy tradycyjne podejście kauzalne (przyczynowe) bardziej jako planowe...
seen 822 times