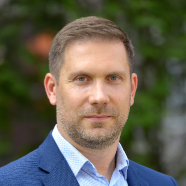 The application of a Bluetooth skin resistance sensor in assisting people with Autism Spectrum Disorders (ASD), in their day-to-day work, is presented in this paper. The design and construction of the device are discussed. The authors have considered the best placement of the sensor, on the body, to gain the most accurate readings of user stress levels, under various conditions. Trial tests were performed on a group of sixteen...

The aim of this article is to examine the opportunities for employees with autism spectrum disorders (ASDs), arising from digital technology (DT) development. The author discusses assistive technology (AT) as a mean of creating a better work environment, making the digitized workplace more friendly for people with ASD. A possible solution of communication problems is replacing the interpersonal communication between employees with...

The aim of article is to examine and compare the views of employers and future employees on the desirable competencies of the potential labour market participants. The applied research method is a combination of qualitative and quantitative methods – interviews conducted among recruiters (representing potential employers) and a survey of university graduates (future employees). The study shows that both the Polish graduates and...
seen 2555 times