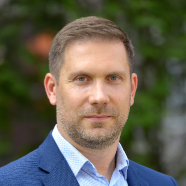 dr Michał Tomasz Tomczak
The application of a Bluetooth skin resistance sensor in assisting people with Autism Spectrum Disorders (ASD), in their day-to-day work, is presented in this paper. The design and construction of the device are discussed. The authors have considered the best placement of the sensor, on the body, to gain the most accurate readings of user stress levels, under various conditions. Trial tests were performed on a group of sixteen...

The aim of this article is to examine the opportunities for employees with autism spectrum disorders (ASDs), arising from digital technology (DT) development. The author discusses assistive technology (AT) as a mean of creating a better work environment, making the digitized workplace more friendly for people with ASD. A possible solution of communication problems is replacing the interpersonal communication between employees with...

Jedna zzasad efektuacyjnego podejscia do przedsiebiorczosci jest zasada szalonego patchworku (crazy quilt), która dotyczy budowania relacji z otoczeniem biznesowym. Zgodnie z nia przedsiebiorca powinien korzystac zkontaktów zosobami zotoczenia, zbudowanych jeszcze przed załozeniem firmy, atakze aktywnie kształtowac nowe relacje wsrodowisku, wktórym firma działa. Silny networking iznajomosc wielu osób pozwalaja na czerpanie inspiracji...
seen 1267 times