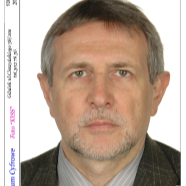 dr inż. Mieczysław Siemiątkowski
Adiunkt
Workplace

Budynek Wydziału Mechanicznego pokój 331

Phone

(58) 347 11 82
Przedstawiono aktualne zagadnienia związane z integracją systemów CAD/CAM/CAPP. Opracowano model informacyjny danych dla systemu CAPP w postaci zapisu macierzowego. Zawarto algorytm tworzenia rozwiązań wariantowych i wyboru optymalnego procesu technologicznego obróbki. Proponowany algorytm działania zweryfikowano na rzeczywistym przykładzie z praktyki przemysłu.

Rozwinięto koncepcję zintegrowanego planowania i sterowania przebiegiem procesu w zrobotyzowanym elastycznym gnieździe obróbkowym (EGO)z maszyną współrzędnościową, realizującą funkcje pomiaru i kontroli wytwarzanych przedmiotów. Analizowano współzależności heurystycznych planów kontroli oraz stosowanych algorytmów szeregowania operacji procesów technologicznych wg określonych scenariuszy, z zastosowaniem programowalnych modeli...

Process selection and sequencing, as one of the most complex issues when evaluated from a mathematical point of view and crucial in CAPP, still attract research attention. For the current trend of intelligent manufacturing, machining features (MFs) are the information carriers for workpiece geometry and topology representation. They are basically derived from CAD models and are used by downstream engineering applications. A feature-based...
seen 668 times