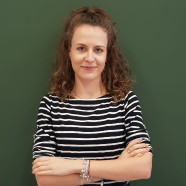 Due to increasingly stringent legal regulations as well as increasing social awareness, the removal of odorous volatile organic compounds (VOCs) from air is gaining importance. This paper presents the strategy to compare selected biological methods intended for the removal of different air pollutants, especially of odorous character. Biofiltration, biotrickling filtration and bioscrubbing technologies are evaluated in terms of...

Biotrickling filtration is one of the techniques used to reduce odorants in the air. It is based on the aerobic degradation of pollutants by microorganisms located in the filter bed. The research presents the possibility of using the electronic nose prototype combined with artificial neural network for biofiltration process monitoring in terms of reduction in n-butanol concentration and odour intensity of treated air. The study...

W pracy przedstawiono wyniki badań doświadczalnych procesu dezodoryzacji powietrza zanieczyszczonego parami toluenu w biofiltrze ze złożem zraszanym (tj. w biofiltrze strużkowym). Zaproponowano układ badawczy do procesu biofiltracji, oparty na bioreaktorze dwusekcyjnym, wypełnionym ceramicznymi pierścieniami Raschiga. Złoże biofiltra zaszczepiono drobnoustrojami z rodzaju Candida. Jako ciecz zraszającą stosowano wodny roztwór soli...
seen 137 times