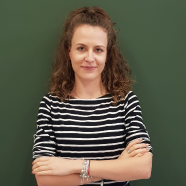 Due to increasingly stringent legal regulations as well as increasing social awareness, the removal of odorous volatile organic compounds (VOCs) from air is gaining importance. This paper presents the strategy to compare selected biological methods intended for the removal of different air pollutants, especially of odorous character. Biofiltration, biotrickling filtration and bioscrubbing technologies are evaluated in terms of...

This paper presents the results of investigations on the removal of cyclohexane vapors from air using a peat-perlite packed biotrickling filter. Effects of basic process parameters i.e. IL (inlet loading) and EBRT (empty bed residence time) as well as introduction of n-butanol to the treated air stream and starvation periods on the process performance were evaluated. The results show that the introduction of hydrophilic n-butanol...

Air pollution with odorous compounds is a significant social and environmental problem. This paper presents biological deodorization methods. The attention is focused on the application of biotrickling filters for air deodorization. Principles of their operation are discussed, indicating the key role of the selection of microorganisms responsible for the degradation of odorous compounds. A literature overview of the used fungal...
seen 1245 times