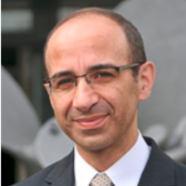 dr inż. Mohammad Hossein Ghaemi
Pełnomocnik Rektora ds. równego traktowania
The results of an investigation on slip cast and sintered Y2O3 (3 wt%)- stabilized ZrO2 with additions of 5, 10, 15 wt% Al2O3 are reported. The surface roughness, porosity and density of the samples were measured. The hardness HRc and Hv, fracture toughness K1C, and friction coefficients were also measured using standard methods. The structural properties of the samples were observed by Scanning Electron Microscopy (SEM). The surface...

The ship operability can be understood and analysed in different manners, and its quality is described using different indexes by different authors. Practically, there is no general and widely accepted description of total ship operability in the literature, nor in the rules of classification societies, which would include both seakeeping and manoeuvrability characteristics of a ship, and simultaneously take into account all ship...

This research addresses two kinds of problems related to optimal trajectory tracking of a Maritime Autonomous Surface Ship (MASS): those caused by the time-varying external disturbances including winds, waves and ocean currents as well as those resulting from inherent dynamical uncertainties. As the paper shows, an accurate and robust optimal controller can successfully deal with both issues. An improved Optimal Adaptive Super-Twisting...
Obtained scientific degrees/titles
Obtained science degree

dr inż. Mechanical engineering

(Technology)
seen 1144 times