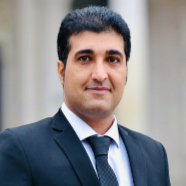 Ph.D student Mohammad Malikan
The present investigation is focused on the buckling behavior of strain gradient nonlocal beam embedded in Winkler elastic foundation. The first-order strain gradient model has been combined with the Euler–Bernoulli beam theory to formulate the proposed model using Hamilton's principle. Three numerically efficient methods, namely Haar wavelet method (HWM), higher order Haar wavelet method (HOHWM), and differential quadrature method...

In this article, the thermal buckling behavior of orthotropic circular bilayer graphene sheets embedded in the Winkler–Pasternak elastic medium is scrutinized. Using the nonlocal elasticity theory, the bilayer graphene sheets are modeled as a nonlocal double–layered plate that contains small scale effects and van der Waals (vdW) interaction forces. The vdW interaction forces between the layers are simulated as a set of linear springs...

This research predicts theoretically post-critical axial buckling behavior of truncated conical carbon nanotubes (CCNTs) with several boundary conditions by assuming a nonlinear Winkler matrix. The post-buckling of CCNTs has been studied based on the Euler-Bernoulli beam model, Hamilton's principle, Lagrangian strains, and nonlocal strain gradient theory. Both stiffness-hardening and stiffness-softening properties of the nanostructure...
seen 121 times