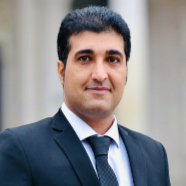 Ph.D student Mohammad Malikan
This paper considers a single-walled composite nano-shell (SWCNS) exposed in a torsional critical stability situation. As the magnetic field affects remarkably nanostructures in the small size, a three-dimensional magnetic field is assessed which contains magnetic effects along the circumferential, radial and axial coordinates system. Based on the results of the nonlocal model of strain gradient small-scale approach and the first-order...

This article is devoted to investigate the stability of different types of Single Walled Carbon Nanotubes (SWCNTs) such as zigzag, chiral, and armchair types which are rested in Winkler elastic foundations exposing to both the low and high temperature environments. Also, the Surface effects which include surface energy and surface residual stresses, are taken into consideration in this study. It may be noted that the surface energy...

Stress-driven nonlocal theory of elasticity, in its differential form, is applied to investigate the nonlinear vibrational characteristics of a hetero-nanotube in magneto-thermal environment with the help of finite element method. In order to more precisely deal with the dynamic behavior of size-dependent nanotubes, a two-node beam element with six degrees-of freedom including the nodal values of the deflection, slope and curvature...
Obtained scientific degrees/titles
seen 1546 times