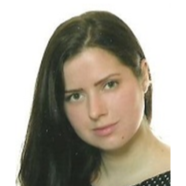 dr inż. Monika Wieczerzak
For centuries, mankind has contributed to irreversible environmental changes, but due to the modern science of recent decades, scientists are able to assess the scale of this impact. The introduction of laws and standards to ensure environmental cleanliness requires comprehensive environmental monitoring, which should also meet the requirements of Green Chemistry. The broad spectrum of Green Chemistry principle applications should...

The present study deals with assessment of ecotoxicological parameters of 9 drugs (diclofenac (sodium salt), oxytetracycline hydrochloride, fluoxetine hydrochloride, chloramphenicol, ketoprofen, progesterone, estrone, androstenedione and gemfibrozil), present in the environmental compartments at specific concentration levels, and theirmutual combinations by couples against Microtox® and XenoScreen YES/YAS® bioassays. As the quantitative...

This detailed review compares known and widely used methods for drug interaction estimation, some of which now have historical significance. Pharmaceutical application has been noted as far back as several thousand years ago. Relatively late in the 20th century, however, researchers became aware that their fate and metabolism, which still remain a great challenge for environmental analysts and risk assessors. For the patient's...
seen 90 times