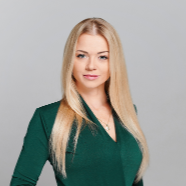 mgr inż. Monika Zielińska
In this paper the condition assessment of the strengthening system of a masonry tower was carried out by the GPR method. The study provided unique experimental data acquired during measurements of the reinforced concrete frame embedded in masonry walls. Conducted numerical and experimental investigations were focused on the phenomenon of the diffraction-refraction scattering of the electromagnetic energy. A hyperbola resulting...

In this paper, a condition assessment of masonry pillars is presented. Non-destructive tests were performed on an intact pillar as well as three pillars with internal inclusions in the form of a hole, a steel bar grouted by gypsum mortar, and a steel bar grouted by cement mortar. The inspection utilized ultrasonic stress waves and the reconstruction of the velocity distribution was performed by means of computed tomography. The...

The article presents a comparative numerical analysis of various ways to strengthen historical brick arches. Five ways of strengthening brick arches with steel tie-rods have been proposed. Two of these involve the use of braces wrapped around pillars supporting the arch connected with a tie-rod; another two ways involve the use of the tie-rods with welded metal sheets of different sizes; the last way involves the use of the tie-rod...
seen 597 times