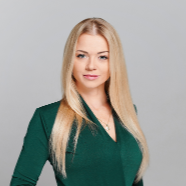 dr inż. Monika Zielińska
In this paper, a condition assessment of masonry pillars is presented. Non-destructive tests were performed on an intact pillar as well as three pillars with internal inclusions in the form of a hole, a steel bar grouted by gypsum mortar, and a steel bar grouted by cement mortar. The inspection utilized ultrasonic stress waves and the reconstruction of the velocity distribution was performed by means of computed tomography. The...

In this paper the condition assessment of the strengthening system of a masonry tower was carried out by the GPR method. The study provided unique experimental data acquired during measurements of the reinforced concrete frame embedded in masonry walls. Conducted numerical and experimental investigations were focused on the phenomenon of the diffraction-refraction scattering of the electromagnetic energy. A hyperbola resulting...

This paper concerns inspection of reinforced concrete elements, with particular emphasis on assessing the quality of the adhesive connection between steel and concrete. A novel theoretical model was developed to determine the paths of transmitted, refracted and reflected elastic waves as well as a creeping wave propagated along the inclusion surface. Imaging the internal structure of tested beams was based on wave propagation measurements...
seen 3853 times