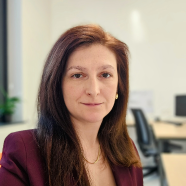 mgr inż. Natalia Karkosińska-Brzozowska
The article presents calculations enabling the selection of an on-board energy storage device to replace diesel-powered trains with modern storage multiple units on the example railway line Gdynia Główna -Hel. The pioneering and currently used storage electric multiple units, mainly in Europe, were presented. The condensed results of the inventory of the line in question, including the technical condition...

W artykule rozważono innowacyjny układ przewozów pasażerskich Metropolii Trójmiejskiej. Dla układu z naprzemiennie występującymi odcinkami zelektryfikowanymi i niezelektryfikowanymi wyznaczono zapotrzebowanie energetyczne i dobrano hipotetyczny zasobnik, składający się z baterii akumulatorów oraz superkondesarorów. W wyniku przeprowadzonej analizy wykazano, że zastosowanie elektrycznych zespołów zasobnikowych w stosunku do zespołów...

: In this article a multi-criteria study of the use of independently powered electric multiple units on the partially electrified Gdynia Główna - Hel line was carried out. The use of (currently used) diesel and, as an alternative, electric and electric multiple units with an electric energy storage was considered. The analysis was carried out on the basis of three criteria for assessing the route service options, i.e. environmental,...
seen 203 times