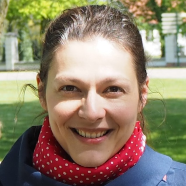 dr inż. Natalia Sokół
Creating a well-lit environment requires the understanding of daylight and electric lighting design principles within the built environment. Recent years have brought a large number of new lighting assessment and design methods. The discovery of new photoreceptor cells in the eye - photosensitive retinal ganglion cells - forced lighting researchers to focus on parametrisation for the image forming (IF) and non-image forming (NIF)...

The main objectives of this research it to find out if modern daylight assessment and design methods can be useful for urban residential planning in Poland. The study gives a chance to describe and appraise modern daylight design techniques. The other purpose is to illustrate how daylight knowledge could be used as an incentive to rethink the way urban environments are created. Although daylight design is acknowledged in literature...

This paper presents selected results from the first stage of DAYKE (Daylight Knowledge in Europe), a 3- phase project that investigates the knowledge on daylighting in buildings among architecture students and practitioners across Europe. Subjective judgements from 561 students from 8 architecture universities in the EU, collected through two surveys in 2018. The key findings are: (i) the spatial distribution of comfort and mood...
seen 1807 times