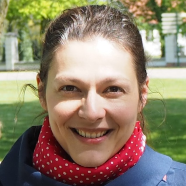 dr inż. Natalia Sokół
The main objectives of this research it to find out if modern daylight assessment and design methods can be useful for urban residential planning in Poland. The study gives a chance to describe and appraise modern daylight design techniques. The other purpose is to illustrate how daylight knowledge could be used as an incentive to rethink the way urban environments are created. Although daylight design is acknowledged in literature...

This paper presents an experimental evaluation of view out based on EN17037:2018 Daylight in Buildings within an educational building. The primary motivation to conduct the research was an introduction of a view out appraisal criteria by the mentioned standard. The study gives insights into the following: (i) the use of computational evaluation of an outside view according to the EN17037 criteria (ii) the use of the direct simultaneous...

Creating a well-lit environment requires the understanding of daylight and electric lighting design principles within the built environment. Recent years have brought a large number of new lighting assessment and design methods. The discovery of new photoreceptor cells in the eye - photosensitive retinal ganglion cells - forced lighting researchers to focus on parametrisation for the image forming (IF) and non-image forming (NIF)...
Obtained scientific degrees/titles
Obtained science degree

dr Architecture and urban planning

(Engineering and Technology)
seen 2362 times