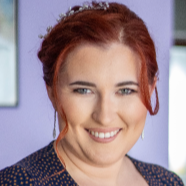 mgr inż. Natalia Stawicka-Morawska
The paper presents an original method concerning vibration suppression problem during milling of large-size and geometrically complicated workpieces with the use of novel way of selecting the spindle speed. This consists in repetitive simulations of the cutting process for subsequent values of the spindle speed, until the best vibration state of the workpiece is reached. An appropriate method of obtaining a computational model,...

The paper presents the author's method of solving the problems of vi-bration suppression during boring of large-sized workpieces by means of an in-novative method of adjusting the rotational speed of the boring bar. It consists in selecting the spindle speed in accordance with the results of the cutting process simulation. The method includes identification of the model of the finite element method of the boring bar. The Root Mean...

The paper presents an innovative effective method of minimizing vibrations during milling of flexible structures, using a new vibration suppression method based on a workpiece holder with adjustable support stiffness. The proposed method is rooted in mechatronic design techniques, which can become a standard procedure for optimizing the milling process.
seen 356 times