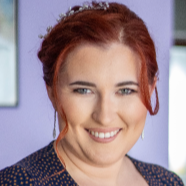 mgr inż. Natalia Stawicka-Morawska
Assistant
Workplace

Budynek Wydziału Inżynierii Mechanicznej i Okrętownictwa (dawny WM)

Phone

+48 58 3471542
The paper presents an original method concerning vibration suppression problem during milling of large-size and geometrically complicated workpieces with the use of novel way of selecting the spindle speed. This consists in repetitive simulations of the cutting process for subsequent values of the spindle speed, until the best vibration state of the workpiece is reached. An appropriate method of obtaining a computational model,...

The paper presents an innovative effective method of minimizing vibrations during milling of flexible structures, using a new vibration suppression method based on a workpiece holder with adjustable support stiffness. The proposed method is rooted in mechatronic design techniques, which can become a standard procedure for optimizing the milling process.

W pracy zaprezentowano zmodyfikowaną metodę doboru sztywności zamocowania przedmiotu wielkogabarytowego do stołu obróbkowego, mającą na celu redukcję poziomu drgań względnych narzędzie-przedmiot obrabiany podczas frezowania czołowego narzędziem wieloostrzowym. Przedmiotowa modyfikacja polega na rozwinięciu opracowanej wcześniej metody wyznaczania optymalnego docisku zamocowania w ten sposób, że pracę sił skrawania na kierunku szerokości...
seen 544 times