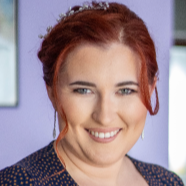 mgr inż. Natalia Stawicka-Morawska
The paper presents an original method concerning vibration suppression problem during milling of large-size and geometrically complicated workpieces with the use of novel way of selecting the spindle speed. This consists in repetitive simulations of the cutting process for subsequent values of the spindle speed, until the best vibration state of the workpiece is reached. An appropriate method of obtaining a computational model,...

In the paper are presented considerations concerning vibration suppression problems during milling of large-sized workpieces with the use of innovative method of matching the spindle speed of cutting tool. It depends on repeatable change of the spindle speed value as soon as the optimal vibration state of the workpiece approaches. The values of dominant "peaks" in the frequency spectra and the Root Mean Square (RMS) values of time...

Przedstawiono nową metodę wyznaczania optymalnej prędkości obrotowej narzędzia podczas wytaczania przedmiotów wielkogabarytowych, na podstawie symulacji procesu obróbki. Przeprowadzane są one dla modelu obliczeniowego wirującego narzędzia, dostrojonego do wyników testów modalnych, wraz z przyjętym modelem procesu skrawania. Ocenie podlegają wartości skuteczne (RMS) poziomu drgań w dziedzinie czasu oraz wartości dominujących amplitud...
seen 416 times