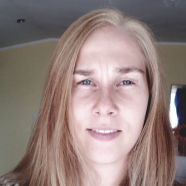 dr hab. inż. Natalia Anna Wójcik
The structure, optical and electrical properties of manganese borosilicate glasses of the composition xMnO–(80 − x)SiO 2 –20B 2 O 3 (x = 40, 50, and 60 mol%) were investigated. The dependence of the glass structure on its composition was discussed and related to electrical properties. A separation of two amorphous phases was observed. It was suggested that one phase is MnO-rich and the other is SiO 2 -rich. It was found that...

he influence of heating and reduction processes on the structural, thermal and mechanical properties of bismuth-silicate glasses has been investigated. Two compositions of glasses: 40Bi2O3–60SiO2 (Bi0.57Si0.43Ox) and 27Bi2O3–73SiO2 (Bi0.43Si0.57Ox) were fabricated by a typical melt quenching technique. Then the reduction in hydrogen at 380 °C for 20, 42 or 67 h was performed. It was found that a 50 μm-thick layer was formed on...

Properties of high purity V2O5 nanorods prepared by a sol – gel method are presented. The studied materials were characterized by: X-ray diffractometry (XRD), scanning electron microscopy (SEM), and X-ray photoelectron spectroscopy (XPS). The electrical impedance was measured as a function of temperature and frequency. The obtained results show that the electrical conductivity increases with increasing temperature. The d.c. conductivity...
Obtained scientific degrees/titles
Obtained science degree

dr inż. Physics

(Physical sciences)
seen 2748 times