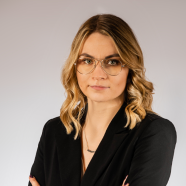 dr inż. Nicole Nawrot
Sediments of two urban streams in northern Poland outflowing to the Baltic Sea were assessed to explain the spatial variation in relation to urbanization level of the catchment, the role of retention tanks (RTs) and identification of pollution level. During the 3 month period of investigation sediment samples were collected from the inflow (IN) and outflow (OUT) of six RTs located on streams for flood protection. Six heavy metals...

Diffuse pollution formed during a surface runoff on paved surfaces is a source of heavy metals (HMs) of various origin. This research study indicates the connection between bottom sediments of retention tanks located on urban streams and road sweeping wastes (RSW) that migrate during surface runoff to the stormwater drainage systems with discharge to the retention tanks. Moreover, we test the primary sources of HMs in RSW by analysing...

Concentrations of seven heavy metals (HMs): Zn, Cu, Pb, Cd, Ni, Cr, and Fe in core samples of bottom sediments from four retention tanks (RTs) located along the Strzyza Stream in northern Poland (Gdansk) were measured to obtain a general view of sediment quality. The recognition of contamination and potential environmental impacts is the main aim of this paper. A total of 96 sediment samples were collected from eight sampling sites...
Obtained scientific degrees/titles
Obtained science degree

dr inż. Environmental engineering, mining and energy

(Engineering and Technology)
seen 2666 times