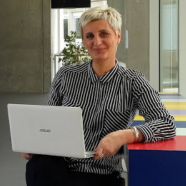 dr Nina Rizun
An efficient organization, management, and execution of tasks are central for the successful functioning of any organization. This topic was on the research agenda already in the early 1950s and keeps attracting the scientific community's attention today. Continuous advances and penetration of technologies in organizations are expected to increase task variety and complexity. This creates a constant demand for new methods to analyze,...

Governments are increasingly adopting digital contact tracing applications (DCT) as a key component of their response to the COVID-19 pandemic. However, governments are struggling to achieve widespread adoption of DCT necessary for obtaining the expected individual and public benefits associated with its use. Consequently, studies on DCT have focused on the barriers to DCT adoption in different contexts and possible ways of overcoming...

Free-text feedback from patients is increasingly used for improving the quality of healthcare services and systems. A major reason for the growing interest in harnessing free-text feedback is the belief that it provides richer information about what patients want and care about. The use of computational approaches such as structural topic modelling for analysing large unstructured textual data such as free-text feedback from patients...
seen 2225 times