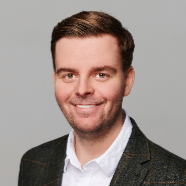 dr inż. Norbert Piotrowski
The lapping process is strongly affected by a number of input parameters. One of the fundamental mechanical processes in lapping is the abrasive effect of particles. In order to examine the influence of the kinematic parameters on the lapping uniformity of unconventional single-sided machine, numerical simulations of particles sliding trajectories are performed. Changing the kinematic parameters, e.g., rotational velocities or...

Artificial intelligence, augmented and virtual reality, Internet of Things and digital twins are just a few concepts related to the fourth industrial revolution that is happening right before our eyes. The key question asked by managers in the aerosol sector recently is: what does all this new technology mean to me?

In order to achieve higher quality on worked surfaces with lower roughness, very high accuracy of shape and dimensions it is crucial to improve conventional finishing technologies and to develop new working principles. Single-sided lapping is one of the most effective planarization technologies and it is determined by a number of factors and boundary conditions. The most significant influence over a dimensional and profile accuracy,...
seen 169 times