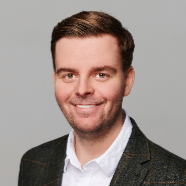 dr inż. Norbert Piotrowski
The lapping process is strongly affected by a number of input parameters. One of the fundamental mechanical processes in lapping is the abrasive effect of particles. In order to examine the influence of the kinematic parameters on the lapping uniformity of unconventional single-sided machine, numerical simulations of particles sliding trajectories are performed. Changing the kinematic parameters, e.g., rotational velocities or...

Single-sided lapping is one of the most effective planarization technologies. The process has relatively complex kinematics and it is determined by a number of inputs parameters. It has been noted that prediction of the tool wear during the process is critical for product quality control. To determine the profile wear of the lapping plate, a computer model which simulates abrasive grains trajectories was developed in MATLAB. Moreover,...

Previous studies on one-sided lapping allow to state that not only parameters of lapping elements (i.e. properties of workpiece, abrasive grains and lapping plate) impact on a lapping efficiency. Influential are also kinematics and dynamics of the process. It is crucial to control an average velocity of lapping (v), a distribution of tangential acceleration (at), a nominal pressure (p), a lapping time (t) and disposal of workpiece...
seen 252 times