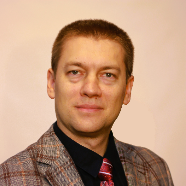 dr hab. inż. Oleksii Nosko
Operation of transport vehicle brakes makes a significant contribution to airborne particulate matter in urban areas, which is subject of numerous studies due to the environmental concerns. We investigated the presence and number fractions of 1.3–10 nm airborne particles emitted from a low-metallic car brake material (LM), a non-asbestos organic car brake material (NAO) and a train brake cast iron against a cast iron. Particles...

The emission of airborne wear particles from friction material / cast iron pairs used in car brakes was investigated, paying special attention to the influence of temperature. Five low-metallic materials and one non-asbestos organic material were tested using a pin-on-disc machine. The machine was placed in a sealed chamber to allow airborne particle collection. The concentration and size distribution of 0.0056 to 10 μm particles...

The wear of car brakes is one of the main sources of airborne particulate matter in urban environments. Ultrafine wear particles are of special environmental interest since they can easily penetrate the human body through inhalation and cause various diseases. In the present study, the contribution of ultrafine particles to airborne particulate matter emitted from car brake materials was investigated under different friction conditions....
seen 251 times