Rhetoric at school - a selection of the syllabi from the Academic Gymnasium in Gdańsk - transcriptio...
Rhetoric at school - a selection of the syllabi from the Academic Gymnasium in Gdańsk - transcription and photographs
Description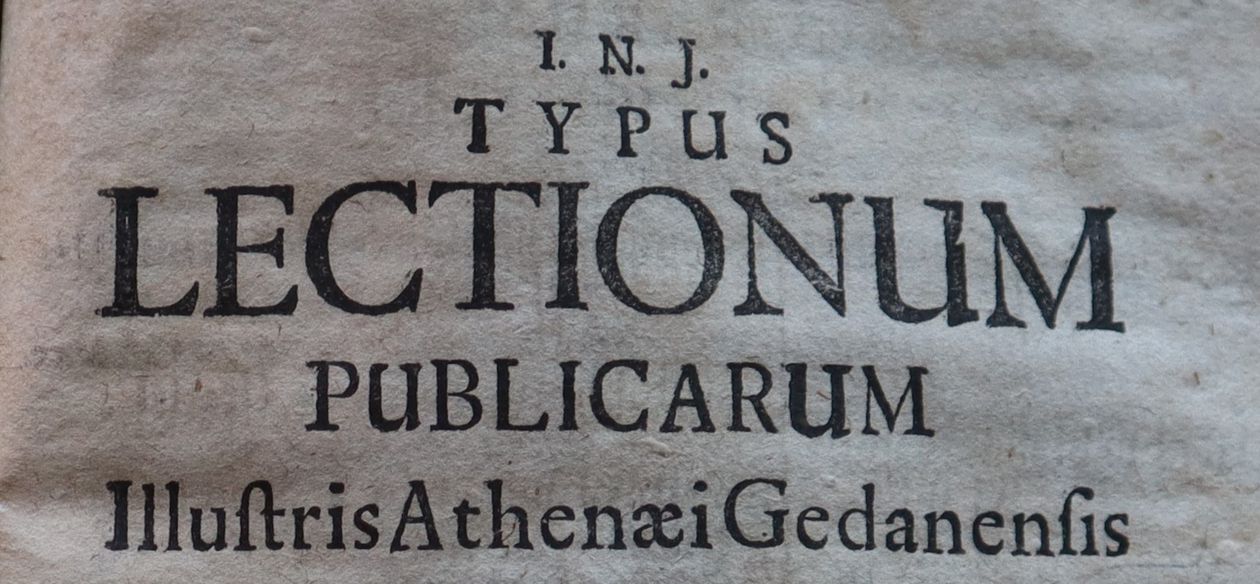 The following data set comprises a transcription (in txt and docx formats) and photographs (in jpg format) of the selected records from the Latin-language teaching syllabi termed 'Typus' or 'Catalogus lectionum' (an abbreviated title). Rhetoric is the main thematic criterion behind this choice. Various topics related to rhetoric have been taught not only during the classes in rhetoric, or ancient classical languages (ancient Greek and Latin). However, these topics also included theology, history, law as well as logic. All of the syllabi presented in this data set were made in seventeenth century Gdańsk, on the initiative of the local Academic Gymnasium. The authors were the teachers who worked at the school during the seventeenth century, which was officially operated by the Gdańsk city community. The syllabi were a descriptive, more extended version of a school timetable. The syllabi were dedicated to the students of the last two classes of the Academic Gymnasium in Gdansk. These classes were supposed to prepare students for the studies at the university. The syllabi informed about the days and times of the classes but also about the topics covered by the courses (continued or planned topics); the syllabi also presented the selected scientific publications (typically textbooks) which were to be the basis for how the particular lecturers organized the work during their classes.
All of the transcribed syllabi fragments are from the collection of old prints of the Polish Academy of Sciences Gdańsk Library. They have been bound and currently have the reference number Ma 3928 8o (nubers: 106-109).
The texts, which have been photographed, were created before 1801 and are not copyrighted. If you would like to use the photographs included in this data set, please mark that the photographed prints are from the Polish Academy of Sciences Gdańsk Library collection.
A slightly more expanded version of this description can be found in the readme a and b files (txt, csv and xlsx formats) inside this data set.
Dataset file
Ma3920_8o_ver_1.7z
44.1MB, MD5 fd7a0b15845c02395858f31be529f70d-1, downloads: 3
download
File details
License:
Details
Year of publication:

2020

Creation date:

2020

Dataset language:

latin

Fields of science:

Literary studies (Humanities)
History (Humanities)

DOI:

Verified by:

Gdańsk University of Technology
Keywords
seen 48 times