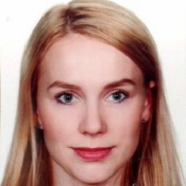 Patrycja Jutrzenka Trzebiatowska
The presented study examined the morphology and mechanical properties of biocomposites obtained from kenaf natural fibre and thermoplastic polyurethane. Kenaf was modified using various methods, namely: acetylation, blocked isocyanate, maleic anhydride and permanganate treatment. Those methods and ways of carrying out of surface modifications were not studied before on kenaf/thermoplastic polyurethane composites. Different fibre...

lastics have become widely used materials in everyday life due to their special properties such as durability, easy processing, light-weight and low-cost of production. However, because of their stable and non-biodegradable nature, postconsumer plastics become an issue to the environment. The growing amounts of waste are generated, as plastic products are commonly used only once before disposal. The alternatives of practical techniques...

Polyurethane recycling is a topic of growing interest due to the increasing amount of polyurethanewaste. The main purpose of polyurethane feedstock recycling is to recover the starting polyol, a valuable material. In thiswork, amethod of polyurethane thermo-chemical recycling, glycerolysisbymeansof crude glycerine, is proposed. Themaineffort is focusedonthe employment of crude glycerine without purification from biodiesel production...
seen 386 times