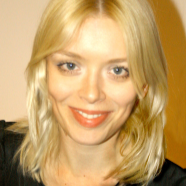 dr inż. Patrycja Mikos-Studnicka
To find the steady flow water surface profile, it is possible to use Bernoulli's equation, which is a discrete form of the differential energy equation. Such an approach requires the average energy slope between cross-sections to be estimated. In the literature, many methods are proposed for estimating the average energy slope in this case, such as the arithmetic mean, resulting in the standard step method, the harmonic mean and...

Predicting the positions of local hydraulic phenomena, as well as accurately esti-mating the depth and velocity of the water flow are necessary to correctly config-ure a whitewater canoeing course. Currently, a laboratory and full 3D CFD model-ing are typically used in the design process to meet these needs. The article points to another possibility which can be useful at the preliminary stage of the design. The authors show that...

Na podstawie Umowy z dnia 02.01.2017r. zawartej pomiędzy Politechniką Gdańską, ul. G. Narutowicza 11/12, 80-233 Gdańsk, a ECE PROJEKTMANAGEMENT POLSKA Sp. z o.o. w Warszawie, ul. Fabryczna 5A, 00-446 Warszawa, została wykonana praca polegające na: przygotowaniu modelu hydrologicznego i hydraulicznego zlewni potoku Strzyża w Gdańsku na rzecz wykonania wielowariantowych obliczeń odpływu wody w przekrojach charakterystycznych dla...
seen 280 times