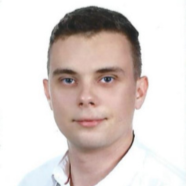 The purpose of this study was to develop a method and software based on the Fourier Transform Infrared Spectroscopy for the in-situ, quantitative analysis of the composition of outlet gases from Solid Oxide Fuel Cell (SOFC). The calibration procedure performed at the beginning of the experiment indicated a polynomial dependence between the concentration of a calibrating gas (CO, CO2, CH4) and the corresponding integrated absorbance in...

The aim of this paper was to investigate an influence of the nanocrystalline Ce0.8A0.2O2-δ (A = Mn, Fe, Co, Ni, Cu) materials on the direct internal reforming of biogas in SOFC. Structural analysis of fabricated compounds has been done. An in-situ analysis of a composition of outlet gases from operating SOFC was performed using FTIR spectroscopy with simultaneous electrical tests. It was found out, that type of dopant strongly...

The Pr and Sm co-doped ceria (with up to 20 mol.% of dopants) compounds were examined as catalytic layers on the surface of SOFC anode directly fed by biogas to increase a lifetime and the efficiency of commercially available DIR-SOFC without the usage of an external reformer. The XRD, SEM and EDX methods were used to investigate the structural properties and the composition of fabricated materials. Furthermore, the electrical...
Obtained scientific degrees/titles
seen 584 times