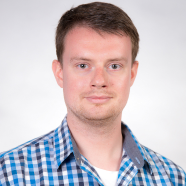 dr inż. Patryk Deniziak
Employment
Research fields
Due to the technological reasons in modern lightweight steel trusses, fabricated from cold- formed sections, positive eccentricities appear in the truss nodes what induce additional forces in the truss chords. To account for the real load-carrying capacity of truss node area the steel structure research in scale 1:1 were conducted. The experiments consisted of two parts: preliminary and proper one, when conclusions from...

The paper focuses on joint-performance analysis of a built-up cold-formed thin-walled C-sectional column with a fillister (stiffener) of the same type, interconnected with a series of bolts located along the length of the compressed members in specific spacing. The quantity of bolts and the non-connected starting distance of the fillister are considered random variables of the problem. Optimal distribution of joints on the stiffener...

Nośne konstrukcje z kształtowników giętych na zimno były wykorzystywane w przemyśle lotniczym i motoryzacyjnym od początku XX w. W obiektach budowlanych początkowo pełniły one rolę elementów konstrukcyjnych drugorzędnych, takich jak ościeżnice czy elementy ścian działowych. Obecnie są stosowane również jako główne elementy nośne w halach przemysłowych (słupy, wiązary, konstrukcje wsporcze dźwignic). Pręty cienkościenne, ze względu...
seen 490 times