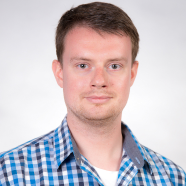 Due to technological restrictions, in the case of trusses made of CFS open cross-sections, positive eccentricities in the truss joints have become very frequent. Therefore studies concerning the load-bearing capacity of truss joints with positive eccentricity were undertaken. It was assumed that the resistance of cold-formed steel (CFS) open cross-section truss joints located on compression chords and with positive eccentricity...

Due to the increase of computing capabilities of standard processing units, it is possible to perform complex analyses, considering a number of nonlinearities, such as geometric, material and boundary (contact) even on personal computers. In the paper, the authors have analysed the efficiency and accuracy of standard PC's FEM calculations performed in Abaqus CAE 2017 software on the example of a critical load assessment of a thin-walled...

Due to the technological reasons in modern lightweight steel trusses, fabricated from cold- formed sections, positive eccentricities appear in the truss nodes what induce additional forces in the truss chords. To account for the real load-carrying capacity of truss node area the steel structure research in scale 1:1 were conducted. The experiments consisted of two parts: preliminary and proper one, when conclusions from...
seen 1456 times