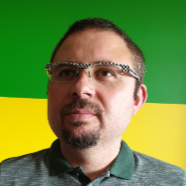 dr inż. Patryk Jasik
Adiunkt
Workplace

Gmach B pokój 415

Phone

(58) 347 29 49
Informujemy o adiabatycznych krzywych energii potencjalnej cząsteczki litu. Nasze krzywe są stabelowane według odległości międzyatomowej od 3,2 a0 do 88a0. Porównujemy nasze wyniki teoretyczne z wynikami obliczonymi przez innych autorów oraz krzywymi energii potencjalnej wyprowadzonymi z eksperymentów. W naszym podejściu używamy metody konfiguracji wzajemnego oddziaływania, gdzie tylko elektrony walencyjne atomu Li są traktowane...

In addition to knowledge of interatomic adiabatic potential energy curves of diatomic systems, it is essential to know electronic transition dipole moments. They are needed in understanding processes like photodissociation, photoassociation, cooling, and trapping. Here, we present electronic transition dipole moments calculated for 74 allowed transitions between 26 states of Li2 [P. Jasik, J.E. Sienkiewicz, Chem. Phys. 323 (2006)...

Semi-empirical adiabatic potential energy curves of highly excited states of the KRb molecule are calculated as a function of the internuclear distance R over a wide range from 3 to 150 a0. The diatomic molecule is treated as an effective two-electron system by using the large core pseudopotentials and core polarization potentials. All calculations are performed by using the nonrelativistic CASSCF/MRCI method with accurate basis...
Obtained scientific degrees/titles
Obtained science degree

dr inż. Atomic and Molecular Physics

(Physical sciences)
seen 782 times