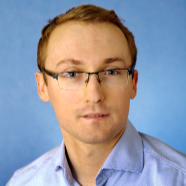 dr inż. Patryk Ziółkowski
Laterally-restrained reinforced concrete slabs can mobilise compressive membrane action and subsequent tensile membrane action under extreme loading conditions, thereby enhancing the load resistance under uniformly distributed loads. Previous analytical study focuses primarily on tensile membrane action in simply-supported slabs. This paper describes an analytical approach for membrane action in laterally-restrained square slabs....

Concrete mix design is one of the most critical issues in concrete technology. This process aims to create a concrete mix which helps deliver concrete with desired features and quality. Contemporary requirements for concrete concern not only its structural properties, but also increasingly its production process and environmental friendliness, forcing concrete producers to use both chemically and technologically complex concrete...

Concrete mix design is a complex and multistage process in which we try to find the best composition of ingredients to create good performing concrete. In contemporary literature, as well as in state-of-the-art corporate practice, there are some methods of concrete mix design, from which the most popular are methods derived from The Three Equation Method. One of the most important features of concrete is compressive strength, which...
Obtained scientific degrees/titles
Obtained science degree

dr inż. Construction

(Technology)
seen 2695 times