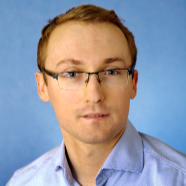 dr inż. Patryk Ziółkowski
Remote sensing in structural diagnostics has recently been gaining attention. These techniques allow the creation of three-dimensional projections of the measured objects, and are relatively easy to use. One of the most popular branches of remote sensing is terrestrial laser scanning. Laser scanners are fast and efficient, gathering up to one million points per second. However, the weakness of terrestrial laser scanning is the...

Recently laser scanning technologies become widely used in many areas of the modern economy. In the following paper authors show a potential spectrum of use Terrestrial Laser Scanning (TLS) in diagnostics of reinforced concrete elements. Based on modes of failure analysis of reinforcement concrete beam authors describe downsides and advantages of adaptation of terrestrial laser scanning to this purpose, moreover reveal under which...

Concrete mix design is a complex and multistage process in which we try to find the best composition of ingredients to create good performing concrete. In contemporary literature, as well as in state-of-the-art corporate practice, there are some methods of concrete mix design, from which the most popular are methods derived from The Three Equation Method. One of the most important features of concrete is compressive strength, which...
Obtained scientific degrees/titles
Obtained science degree

dr inż. Construction

(Technology)
seen 1714 times