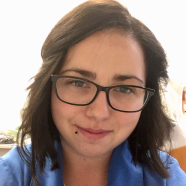 dr inż. Paulina Kosmela
The increasing use of bio-based fuels and fuel additives, among them biodiesel, causes significant surplus of crude glycerol on the market which creates new challenges in terms of its sustainable utilization. A lot of ways for the incorporation of this by-product into different branches of industry requires purification by expensive and complicated processes. Therefore, researchers are seeking for applications of untreated crude...

In this work, biopolyol obtained from two types of industrial crops' processing products: crude glycerol and castor oil was used for preparation or rigid polyurethane-polyisocyanurate foams. Bio-based polyol was obtained via crude glycerol polymerization and further condensation of resulting polyglycerol with castor oil. Rigid polyurethane-polyisocyanurate foams were prepared at partial substitution (0–70 wt.%) of petrochemical...

In this work lignocellulose biomass liquefaction was used to produce biopolyols suitable for the manufacturing of rigid polyurethane foams. In order to better evaluate the mechanism of the process, pure cellulose was applied as a raw material. The effect of time and temperature on the effectiveness of liquefaction and the parameters of resulting biopolyols were characterized. The prepared materials were analyzed in terms of their...
seen 587 times