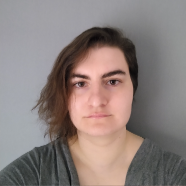 Paulina Listewnik
We report the fabrication of a novel fiber-optic sensor device, based on the use of a microsphere conformally coated with a thin layer of zinc oxide (ZnO) by atomic layer deposition (ALD), and its use as a refractive index sensor. The microsphere was prepared on the tip of a single-mode optical fiber, on which a conformal ZnO thin film of 200 nm was deposited using an ALD process based on diethyl zinc (DEZ) and water at 100 °C....

The application of a Bluetooth skin resistance sensor in assisting people with Autism Spectrum Disorders (ASD), in their day-to-day work, is presented in this paper. The design and construction of the device are discussed. The authors have considered the best placement of the sensor, on the body, to gain the most accurate readings of user stress levels, under various conditions. Trial tests were performed on a group of sixteen...

This paper describes the construction of a system for the quasi-spectral determination of absorption and scattering parameters of animal tissue phantoms. Several tissue phantoms, including one reference and two modified for examination, were prepared from polydimethylsiloxane (PDMS). The phantoms were measured using a system based on an integrating sphere and the light sources of wavelengths commonly used for the treatment of various...
seen 70 times