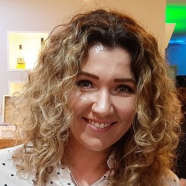 dr inż. Paulina Parcheta-Szwindowska
It seems to be obvious that conditions changes during polyols synthesis have impact on the polyols properties. Even the chemical formula is the same or similar, physicochemical properties and also molecular weight of polyols might be different and are significant in term of future polyurethanes properties and processing. In this work, fully bio-based poly(propylene succinate)s synthesized at different temperature conditions were...

Composite materials based on natural rubber were obtained by using glycerolysate (decomposition prod- uct of polyurethane) as a novel plasticizer. In order to determine the effect of various lignin content, four different filler amounts were used, namely, 5 phr (parts per 100 parts of natural rubber) of lignin (WLI5G), 10 phr (WLI10G), 20 phr (WLI20G), and 40 phr (WLI40G). The reference specimen without lignin (WLI0G) was also...

Polyurethanes are among the most developed types of polymers. They are produced from the three primary components, i.e., polyols, low-molecular-weight glycols used as chain extenders, and diisocyanates. Until recently, all these substrates have been obtained via petrochemical processes. A decrease in petroleum-based resources and new ecological trends in chemistry, chemical technology, and materials engineering have generated increasing...
seen 2676 times