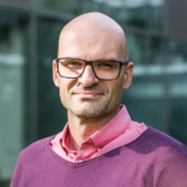 dr inż. Paweł Burdziakowski
Unmanned aerial vehicles (UAVs) have now become very popular in photogrammetric and remote-sensing applications. Every day, these vehicles are used in new applications, new terrains, and new tasks, facing new problems. One of these problems is connected with flight altitude and the determined ground sample distance in a specific area, especially within cities and industrial and construction areas. The problem is that a safe flight...

The paper addresses the fields of combined close-range photogrammetry and terrestrial laser scanning in the light of ship modelling. The authors pointed out precision and measurement accuracy due to their possible complex application for ship hulls inventories. Due to prescribed vitality of every ship structure, it is crucial to prepare documentation to support the vessel processes. The presented methods are directed, combined...

A new trend in recent years for hydrographic measurement in water bodies is the use of unmanned surface vehicles (USVs). In the process of navigation by USVs, it is particularly important to control position precisely on the measuring profile. Precise navigation with respect to the measuring profile avoids registration of redundant data and thus saves time and survey costs. This article addresses the issue of precise navigation...
seen 1895 times