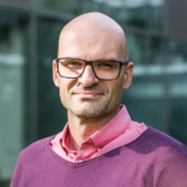 dr inż. Paweł Burdziakowski
The continuous and intensive development of measurement technologies for reality modelling with appropriate data processing algorithms is currently being observed. The most popular methods include remote sensing techniques based on reflected-light digital cameras, and on active methods in which the device emits a beam. This research paper presents the process of data integration from terrestrial laser scanning (TLS) and image data...

Unmanned aerial vehicles (UAVs) have now become very popular in photogrammetric and remote-sensing applications. Every day, these vehicles are used in new applications, new terrains, and new tasks, facing new problems. One of these problems is connected with flight altitude and the determined ground sample distance in a specific area, especially within cities and industrial and construction areas. The problem is that a safe flight...

The visual data acquisition from small unmanned aerial vehicles (UAVs) may encounter a situation in which blur appears on the images. Image blurring caused by camera motion during exposure significantly impacts the images interpretation quality and consequently the quality of photogrammetric products. On blurred images, it is difficult to visually locate ground control points, and the number of identified feature points decreases...
Obtained scientific degrees/titles
Obtained science degree

dr inż. Geodesy and cartography

(Technology)

Akademia Morska w Szczecinie, Wydział Nawigacyjny
seen 4188 times