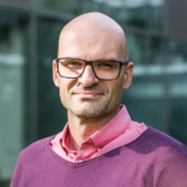 dr inż. Paweł Burdziakowski
The rapid development of scanning technology, especially mobile scanning, gives the possibility to collect spatial data coming from maritime measurement platforms and autonomous manned or unmanned vehicles. Presented solution is derived from the mobile scanning. However we should keep in mind that the specificity of laser scanning at sea and processing collected data should be in the form acceptable in Geographical Information...

Low-cost solutions for autonomous aerial platforms are being intensively developed and used within geodetic community. Unmanned aerial vehicles are becoming very popular and widely used for photogrammetry and remote sensing applications. Today's market offers an affordable price components for unmanned solution with significant quality and accuracy growth. Every year market offers a new solutions for autonomous platforms with better...
seen 830 times