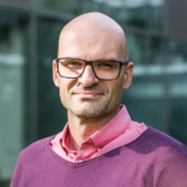 dr inż. Paweł Burdziakowski
The rapid development of scanning technology, especially mobile scanning, gives the possibility to collect spatial data coming from maritime measurement platforms and autonomous manned or unmanned vehicles. Presented solution is derived from the mobile scanning. However we should keep in mind that the specificity of laser scanning at sea and processing collected data should be in the form acceptable in Geographical Information...

Autonomous surface vehicles (ASVs) are becoming more and more popular for performing hydrographic and navigational tasks. One of the key aspects of autonomous navigation is the need to avoid collisions with other objects, including shore structures. During a mission, an ASV should be able to automatically detect obstacles and perform suitable maneuvers. This situation also arises in near-coastal areas, where shore structures like...

The paper presents design, structure and architecture of the Universal Autonomous Control and Management System (UACAMS) for multipurpose unmanned surface vessel. The system was designed, installed and implemented on the multipurpose platform - unmanned surface vessel named HydroDron. The platform is designed to execute hydrographic survey missions with multi-variant configuration of the survey system (payload? ) including multi-beam...
seen 1171 times