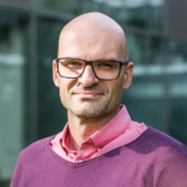 dr inż. Paweł Burdziakowski
Low-cost solutions for autonomous aerial platforms are being intensively developed and used within geodetic community. Unmanned aerial vehicles are becoming very popular and widely used for photogrammetry and remote sensing applications. Today's market offers an affordable price components for unmanned solution with significant quality and accuracy growth. Every year market offers a new solutions for autonomous platforms with better...

A photogrammetry and environmental measurements from an unmanned aerial vehicle (UAV) are a low-cost alternative for a traditional aerial photogrammetry. A commercial off-the-shelf products (COTS) offers a variety of cheap components that a suitable to be used on board a UAV. In this paper a low-cost navigation module based on Ublox NEO-M8N GPS and Pixhawk flight controller have been described, as a main extrinsic parameters source...
seen 682 times