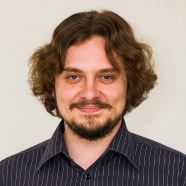 Electrocatalytic gas sensors belong to the family of electrochemical solid state sensors. Their responses are acquired in the form of I-V plots as a result of application of cyclic voltammetry technique. In order to obtain information about the type of measured gas the multivariate data analysis and pattern classification techniques can be employed. However, there is a lack of information in literature about application of such...

The increasing environmental contamination forces the need to design reliable devices for detecting of the volatile compounds present in the air. For this purpose semiconductor gas sensors, which have been widely used for years, are often utilized. Although they have many advantages such as low price and quite long life time, they still lack of long term stability and selectivity. Namely, environmental conditions have significant...

Climate changes observed in the Arctic (e.g. permafrost degradation, glacier retreat) may have significant influence on sensitive polar wetlands. The main objectives of this paper are defining chemical features of water within six small arctic lakes located in Bellsund (Svalbard) in the area of continuous permafrost occurrence. The unique environmental conditions of the study area offer an opportunity to observe phenomena influencing...
Obtained scientific degrees/titles
Obtained science degree

dr inż. Electronics

(Technology)
seen 1399 times