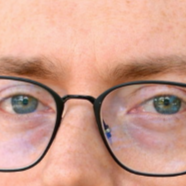 dr inż. Paweł Kubica
Hydrophilic interaction liquid chromatography (HILIC) coupled with tandem mass spectrometry (MS/MS) was used to separate artificial and natural sweeteners approved for use in European Union (EU). Among three tested HILIC columns (BlueOrchid PAL-HILIC, Ascentis Express Si and Acclaim™ Trinity™ P2) the last one was selected for the development of HILIC method due to the best results obtained with it. Early eluting and coeluting compounds...

The method for the determination of acesulfame-K, saccharine, cyclamate, aspartame, sucralose, alitame, neohesperidin dihydrochalcone, neotame and five common steviol glycosides (rebaudioside A, rebaudioside C, steviol, steviolbioside and stevioside) in soft and alcoholic beverages was developed using high-performance liquid chromatography and tandem mass spectrometry with electrospray ionisation (HPLC-ESI-MS/MS). To the best of...

The influence of sucrose combustion products on smoking and nicotine addiction is still controversial because the presence of the sucrose may be treated as a source of aldehydes and organic acids. In e-liquids used as refills for electronic cigarettes, which are made primarily of poly(propylene glycol), glycerine and ethanol, sucrose may be present at trace levels, and its impact on mainstream smoke formation, and hence on human...
Obtained scientific degrees/titles
Obtained science degree

dr inż. Chemistry

(Chemical sciences)
seen 1467 times