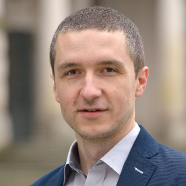 A proposed Internet systems security layer with context-oriented security mechanisms reduces the risk associated with possible vulnerabilities. A metric of the system trust level is proposed, and then evaluated according to a university Internet system.

An innovative trust-based security model for Internet systems is proposed. The TCoRBAC model operates on user profiles built on the history of user with system interaction in conjunction with multi-dimensional context information. There is proposed a method of transforming the high number of possible context value variants into several user trust levels. The transformation implements Hierarchical Agglomerative Clustering strategy....

The results of benchmarking tests of multi-level virtualized environments are presented. There is analysed the performance impact of hardware virtualization, container-type isolation and programming level abstraction. The comparison is made on the basis of a proposed score metric that allows you to compare different aspects of performance. There is general performance (CPU and memory), networking, disk operations and application-like...
Obtained scientific degrees/titles
Obtained science degree

dr inż. Information science

(Technology)
seen 4741 times